Over the weekend on Sunday 21st May 2023, a total of three English Premier League (EPL) matches were on the line up from which the following results were recorded:
West Ham United 3-1 Leeds United
Brighton 3-1 Southampton
Manchester City 1-0 Chelsea
After these three matches, a number of changes were observed on the EPL table which is currently as follows: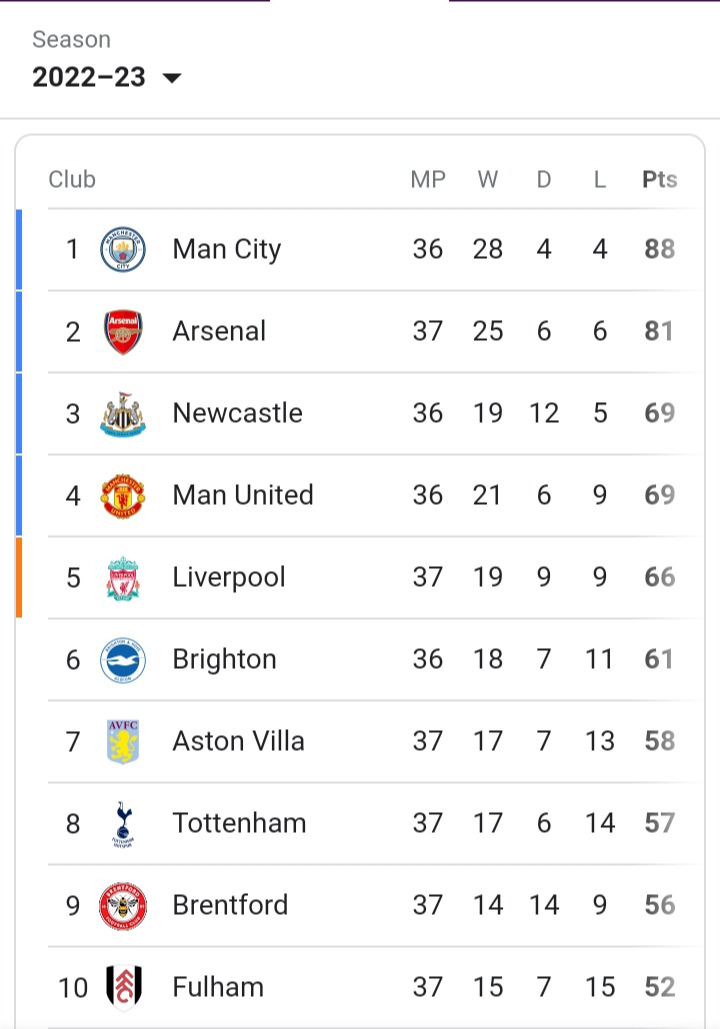 Following their narrow 1-0 win over Chelsea, Manchester City who have already won the EPL title extended their league lead to 88 points from 36 matches.
Chelsea on the other hand remained at the 12th position with 43 points from 36 matches.
Following their win over already relegated Southampton, Brighton remained hopeful of playing in the UEFA Europa League come next season as they are currently at the 6th position with 61 points from 36 matches.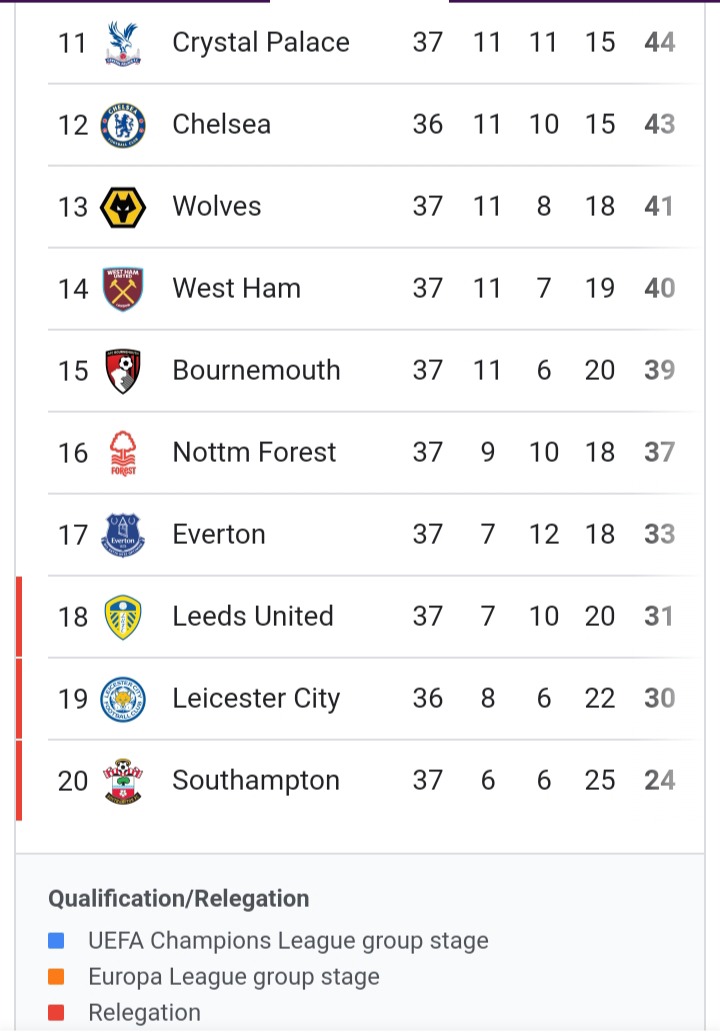 West Ham were up to the 14th position after their win over Leeds United who remained at the relegation zone with 31 points from 37 matches.
With Leicester City vs Liverpool scheduled for Monday 22nd May 2023, which changes will you be expecting on the league table after this match? Feel free to share your views on the comment section and remember to share, like and click on the follow button at the top right corner for more news.